Welcome
"Exceptional erotic companionship for the discerning gentleman."
Thank you for taking a moment to learn more about me and what is in store for YOU!
At 5'8" tall, I am a height and weight proportional green-eyed blonde. My treasured companions tell me they love it when I smile, and I do it a lot! I am 100% organic (no surgical enhancement). I enjoy dressing in a classic yet understated manner in public, and I have a preference for pretty lingerie in private. I do not have any tattoos, or anything pierced besides my ears. I enjoy a discreet and drug-free approach to our private time and to life in general.
I am passionately committed to providing the ideal GF Experience to my guests. Though I can be saucy and playful, I offer quality companionship, and I have a passion and skill that is evident in the way I pursue pleasure. Though I am mature experientially and intellectually, I possess a young energy and positive, optomistic attitude. I tend to get along best with gentlemen who value experience, elegance and authenticity.
Here in Portland, I will receive you at my private, smoke-free, clean, well appointed, and comfortable sanctuary in the lovely Hillsdale district, minutes from downtown. When traveling, I make it a point to procure lodging that is clean and decent, with a mind for low volume discretion.
Please peruse the rest of this website for further information, to see my lovely photos, read my outstanding reviews, and learn specific information about contacting me.
I look forward to receiving you as my guest!
Miss Helena
Twitter: @misshelena007
ALL TEXTS WILL BE IGNORED.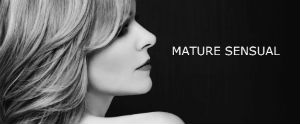 Escorts in Honolulu Escorts in SF Bay Area


I am verified & accept Date-Check. I am listed in US Escorts
JOIN NOW